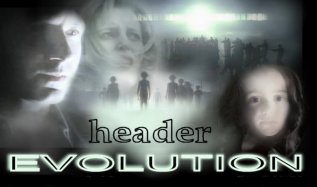 Main Page
Chapter One
TITLE: Blood Ties 11: Evolution
AUTHOR: Dawn
EMAIL: sunrise83@comcast.net
ARCHIVE: This is a WIP, and will be archived solely at my site until completed.
RATING: PG-13
CLASSIFICATION: XA
KEYWORDS: MSR, AU
SUMMARY: A missing child. Two opposing theories. Mulder and Grey face a case that will test the brother bond to its limits. Will they come out stronger? Or be torn apart?
DISCLAIMER: Mulder, Scully, and Skinner belong to Chris Carter and 1013 Productions. No copyright infringement is intended.
NOTES: I'm nearly halfway through the process of writing this little tale, so I thought I'd begin sharing it with those brave souls who enjoy WIPs. Many thanks go to all who have accepted Grey as part of the family and continue to ask for more--you keep me inspired. To Deb for making such a beautiful home for my stories. And as always, a huge thank you to my wonderful team of betas--Michelle, Deb, Vickie and Suzanne.
FEEDBACK: I'd love to hear from you.